Skip to main content
Flying Fifteen Open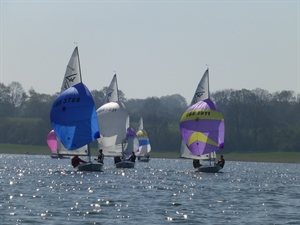 23 Mar 2019 to 24 Mar 2019 09:30 - 16:00
Bewl Sailing Association
The briefing will be at 11:15 and the first start will not be before 12:00 on Saturday 23rd. It is hoped to run three races on Saturday and two on Sunday, back-to-back. The Sailing Instructions can be downloaded here and the Notice of Race appears below. 
If you fancy crewing, please  email  Charlie.
Refreshments will be available all day from the Boathouse Cafe, with free tea and coffee for sailors and their friends.
All sailors and their friends are invited to join us for a meal in the private function room at The Brown Trout at 18:00 for 18:45 on the Saturday evening. The menu is attached below, and we'd be grateful if you could send your orders to sail@bewlsailing.club by Monday 18th March.