Skip to main content
Heron Open Meeting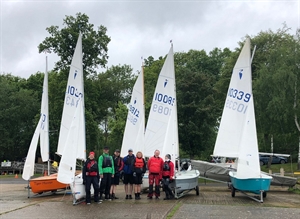 09 May 2020 09:00 - 17:00
Bewl Water
The Notice of Race will be published in late April, and click here for the Sailing Instructions.
Whether you're looking for safe family fun or competitive one-design racing in good company – there's nothing like a Heron, so why don't you come along and join in or simply watch from the shore. Refreshments will be available at the Boathouse Cafe. 
Sailors and their friends are invited to attend a group meal on the Saturday evening before taking part in the Chipstead Heron Open Meeting on Sunday 10th May.